Grands Voyageurs
Coming soon
Grands Voyageurs : 
Canadian Whiskys with distinctive flavours

With its first two incarnations of its new series of Canadian Whisky, the Mariana distillery wishes to promote the specific characteristics of Quebec know-how and flavours from here internationally.
Our Grands Voyageurs series is inspired by our explorers who have constantly pushed back the frontiers of the territory to be discovered and by the migratory birds that punctuate our seasons with the extraordinary journey they undertake twice a year. Drawing its personality from top-quality local products, Grands Voyageurs gives you access to the distinctive expression of the Canadian terroir.   
Grands Voyageurs – Canadian Maple Whisky
Canadian Whisky and maple have always been part of our traditions. In Grands Voyageurs Maple Whisky, the warmth of whisky and the distinctive sweetness of pure maple syrup come together in a delight with notes of caramel and vanilla. Enjoy it on the rocks or in your favourite cocktails.  
Grands Voyageurs – Canadian Whisky Finished in Pillitteri's Ice Wine Barrels
Whoever says Ice Wine thinks of Canada. The finish in barrels from the renowned Pillitteri Estates Winery gives this new incarnation of Grands Voyageurs aromas of stone fruit as well as notes of honey and vanilla. The palate adds toffee and spicy oak flavors.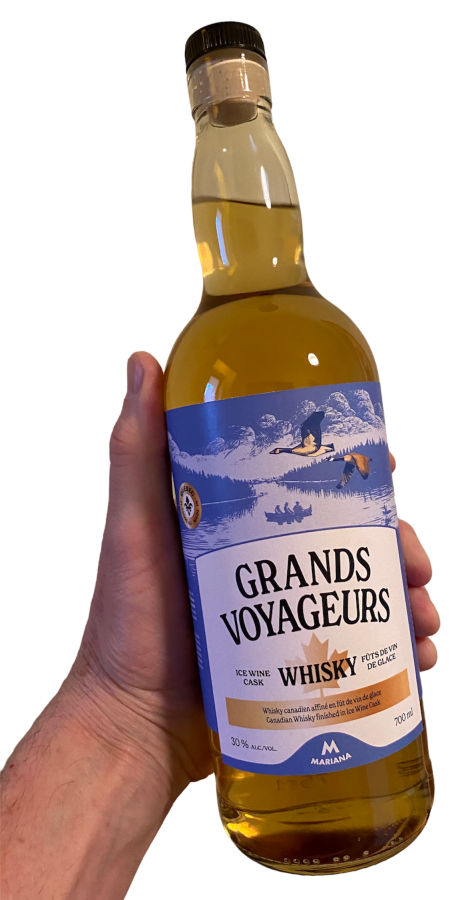 *AVAILABLE IN 2023